TENABLE

LUMIN
How Secure is the Business? Calculate and Compare Your Cyber Risk with Tenable Lumin.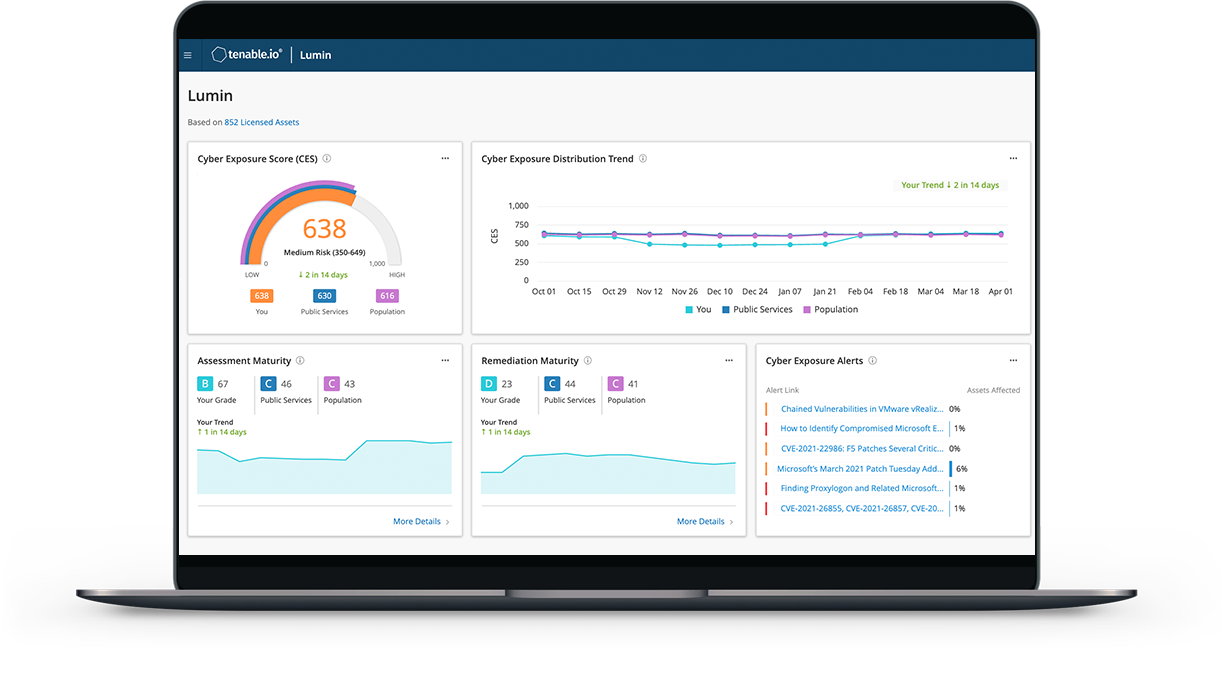 ⇒ What is Tenable Lumin?
Tenable Lumin

enables organizations to effectively measure their Cyber Exposure and benchmark their performance internally against different groups and externally against industry peers. To accomplish this,

Tenable combines data about the real-world threat vulnerabilities

pose with asset criticality context to calculate a Cyber Exposure Score, transforming raw technical data into business insights.
Tenable Lumin helps organizations

elevate cyber risk

to that of other risk management disciplines through

accurate and actionable measurement of cyber exposure

, both within the organization and against peer organizations.
Tenable Lumin helps security teams move from arcane technical language to a concise language suitable for business decision-making by

translating technical data into business insights.

These insights help security teams

prioritize and focus remediation based on business risk

and receive guidance on the optimal remediation actions to take for better collaboration with IT.

⇒

How Does The Tenable Lumin Find Assets and Vulnerabilities?
Tenable Lumin combines several data sources, such as vulnerability data, threat intelligence and asset criticality, to help security leaders quantify cyber risk and maximize cyber risk mitigation.

Tenable Exposure.ai technology leverages the industry's most extensive vulnerability intelligence

and one of the industry's largest data science organizations, allowing us to provide comprehensive benchmarking capabilities to compare your cyber risk to peers and algorithms for machine learning to provide accurate cyber risk calculations.

Calculate

- Advanced analysis and risk-based exposure scoring weighs asset value and criticality, vulnerabilities, threat context and security program effectiveness – providing clear guidance about what to focus on.

Communicate

- Visualizations of the entire attack surface allow anyone – from analysts to executives – to quickly understand and communicate your organization's Cyber Exposure.

Compare

- Exposure quantification and benchmarking allow you to compare your effectiveness for internal operations and against peers. Identify areas of focus and optimize security investments.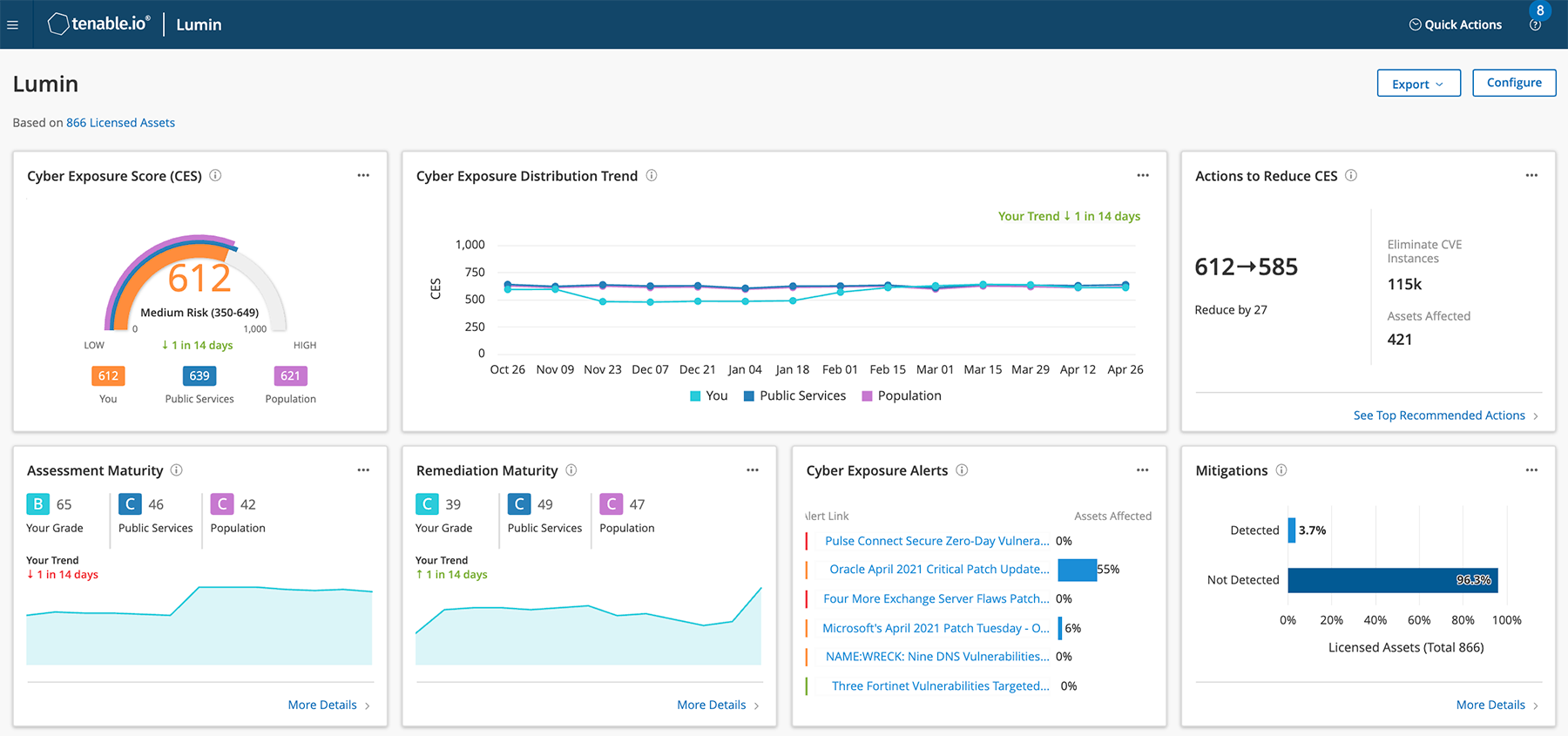 ⇒ Gain Business Insights Into Your Organization's Overall Cyber Risk
Risk-Based Exposure Scoring and Prioritization

- Advanced risk-based Cyber Exposure analysis and scoring weigh vulnerabilities, threat data, and asset criticality along with remediation and assessment maturity. Provides clear guidance on where to focus remediation efforts.

Unified View of Assets and Vulnerabilities

- Gain insights through a single, comprehensive view of your entire attack surface (including traditional IT, public and private clouds, web applications and containers and IoT and OT).

Deep Business Insights

- See how your organization's cyber risk changes over time. Manage risk based on quantifiable metrics aligned to the business. Quickly determine the actions you need to take to reduce your cyber exposure.

Exposure Analytics, Benchmarking and Decision Support

- Track cyber risk reduction over time and compare your cybersecurity effectiveness within your organization and to industry peers. Insight into your exposure to new critical vulnerabilities.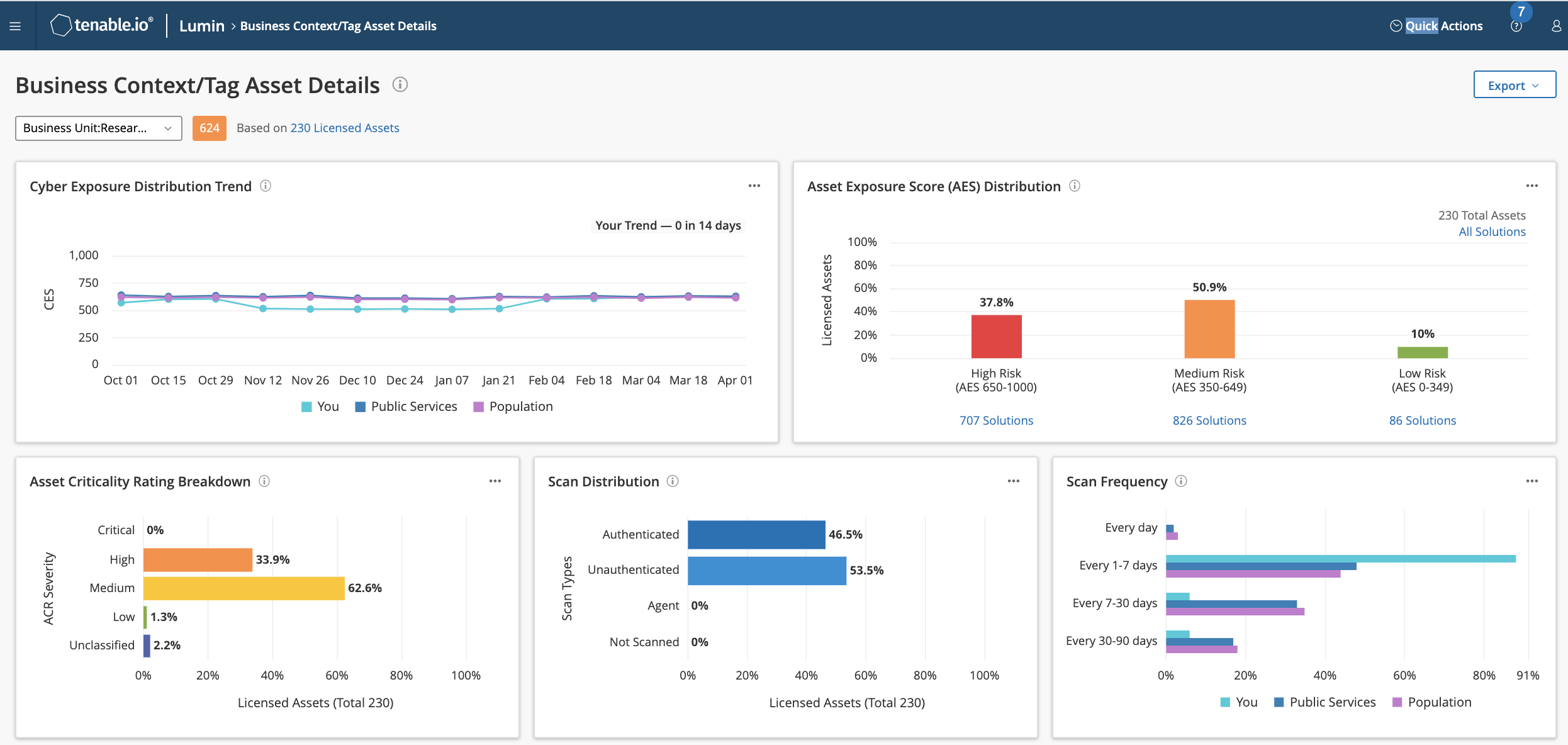 ⇒

View Business Context for Cyber Exposure Reduction Efforts
Risk-Based Exposure Scoring and Prioritization

- Detailed analysis of exposure scores for individual assets and recommended remediation solutions.

Deep Insight Into Your Entire Attack Surface

- Machine learning predicts the potential risk of assets that have yet to receive an in-depth assessment.

Program Effectiveness Measurements

- Insight and perspective into your security processes. Measure and benchmark your assessment and remediation maturity. Quantify how well you scan your environment and your effectiveness in remediating vulnerabilities.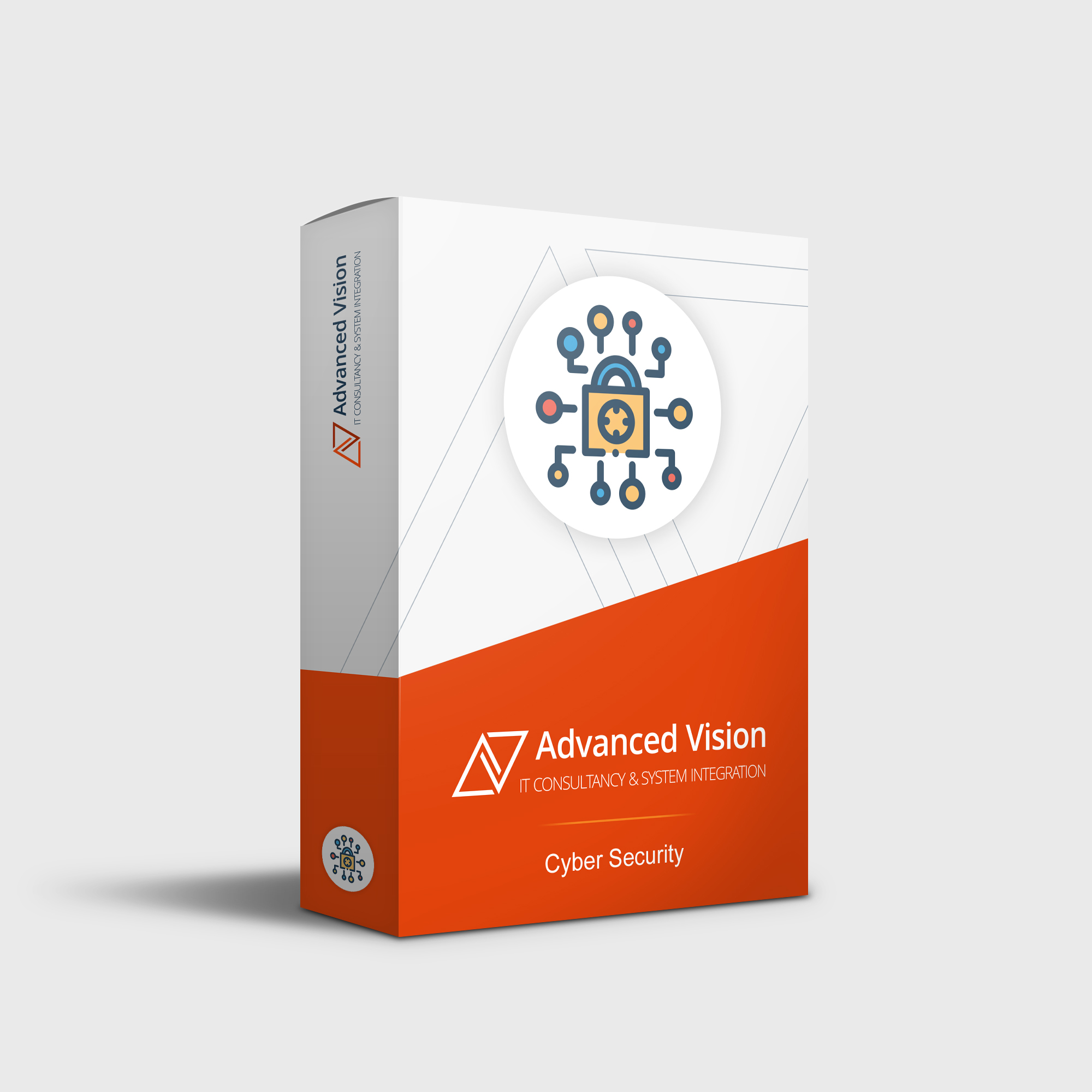 ⇒ Advanced Vision IT Ltd Cybersecurity Products & Software
To build good cybersecurity protection, you need physical products and software that will help strengthen your network against attacks. If you want to view some of the ADVANCED VISION IT's cyber protection solutions, click on the links below.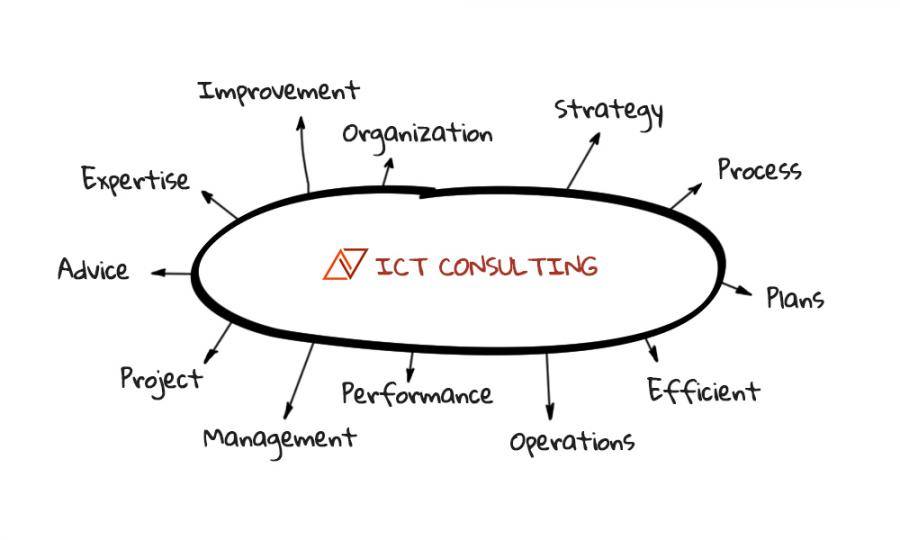 ⇒ BOUTIQUE MANAGED SERVICES