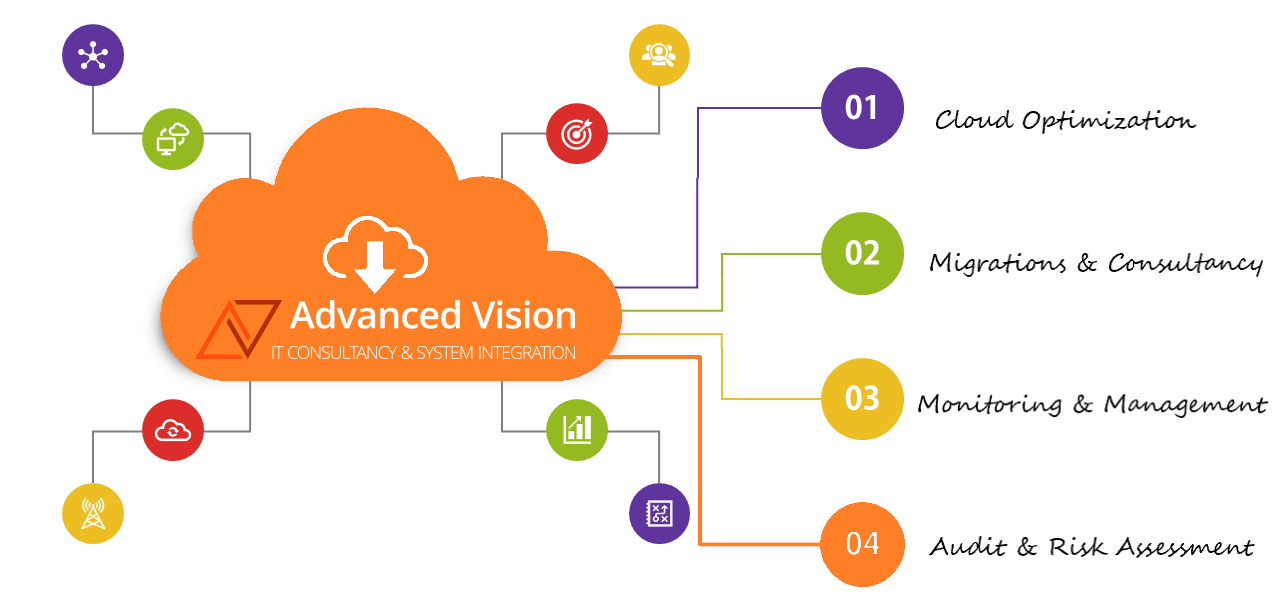 Cloud Optimization
Our optimization will allow you to identify opportunities for cost savings, usage, performance, security and availability optimizations. We save average 20-30% of your monthly billing
Migrations & Consultancy
One of the biggest problems with adopting a cloud strategy is how you get there. We have the tools, experience and expertise that will make your journey to the cloud seamless and moreover painless.
Monitoring & Management
Managing cloud environments is sometimes difficult and crucial for every company. Advisionit offers 24x7 Monitoring and Support, with 1 hour or less SLA for response. Our Managed Services are pro-active and resolve potential problems on time providing the needed business contingency.
Audit & Risk Assessment
Our IT Audit & Risk Assessment in the cloud help companies maintain hight-performing, secure and highly available infrastructure for their applications.
Benefits of our Cloud Managed Services
By outsourcing your cloud managed services, you are going to reduce your integration and maintenance costs. Having a full-time IT department is expensive and often unnecessary for small to medium-sized businesses. If you decide to outsource the Cloud management function to a services provider like Advisionit, that can save you thousands each year on the cost of an in-house IT department.
Predictable, recurring monthly costs
With the flexibility of the Cloud managed services, you decide how much you're willing to pay for Cloud Hosting and IT services. Based on that, you are going to have a consistent monthly bill. For example, a gaming/betting service has a spike in customers during Covid-19 period and will need more IT support or Cloud resources during the third quarter of the year and less during the other periods. We can offer you a fixed or flexible monthly Cloud Management plan that is fully customized to fit your needs and budget. Like that, You can optimize the amount you pay for IT support and Cloud hosting.
Latest technology and most inovative management services
Migrating to a cloud environment is the first step to make use of the latest technology and services available to your business. Our Cloud architects are already prepared to manage the latest technology in the Cloud. So your IT personnel does not need to spend company time for training, when a new skill is required.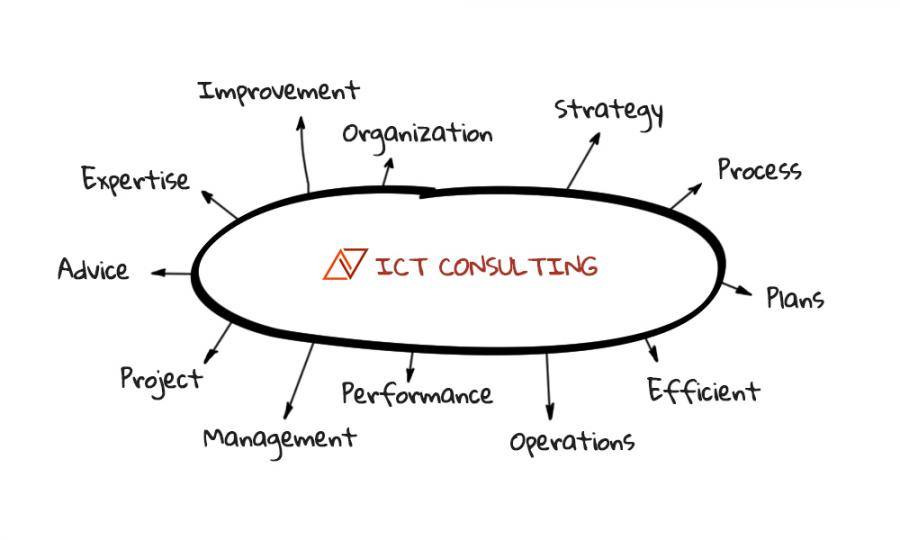 ⇒ Advanced Vision IT Ltd Technology Stack & Products
Managed technology stack refers to a set of IT tools and services that are outsourced to the Advanced Vision IT team for management and maintenance. This typically includes hardware, software, network infrastructure, applications, and data storage. If you want to view some of the ADVANCED VISION IT's managed technology stack solutions, click on the links below.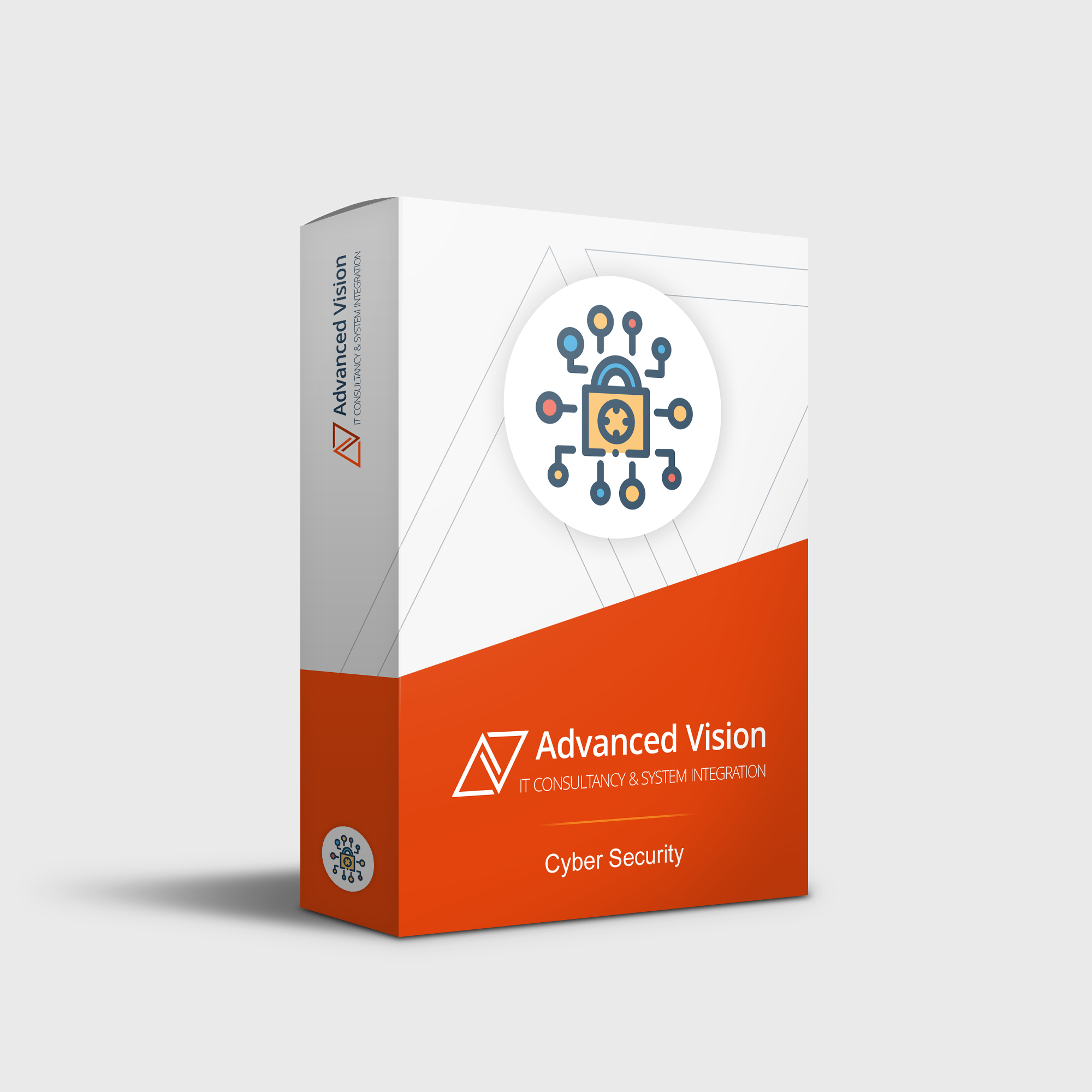 ⇒ Advanced Vision IT Ltd Cybersecurity Products & Software
To build good cybersecurity protection, you need physical products and software that will help strengthen your network against attacks. If you want to view some of the ADVANCED VISION IT's cyber protection solutions, click on the links below.